OYIS Intensive Program Information Session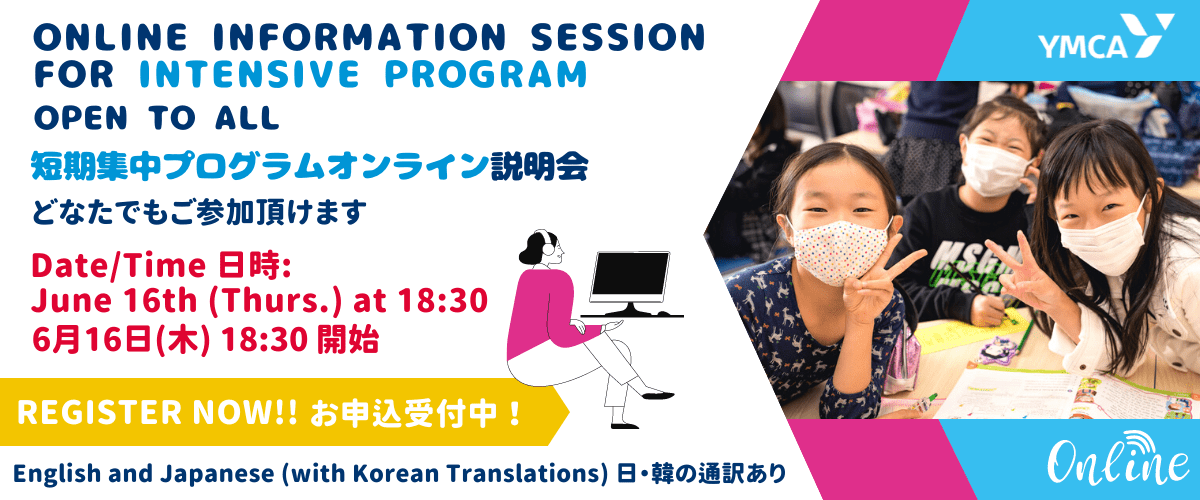 We will be holding an OYIS Intensive Program Information Session to provide information for those interested in the upcoming Summer Intensives.
With a range of hands-on learning activities throughout each of the programs we hope you are able to join us for this year's Summer Intensive.

Intended Audience: OYIS & Saturday Program Parents/Caregivers & interested Parents/Caregivers from the wider community

Please note that the session will be held in both English and Japanese with a Korean transcript available in the chat box.

This event is online. The link will be provided after registration.